Fresh Water Blue Hole
A must for all visitors to Santo! Surrounded by lush tropical forest, due to the lime in soil these natural fresh water springs give off an illuminating blue colour, hence the name! Dotted around the island, these blue holes are refreshing to swim in perfect for washing off the salt after a day at the beach!
The ideal way to end a hot tropical day. Swing from a vine in the trees and take a plunge into clear blue fresh spring water!
Photos courtesy of: Wrecks to Rainforest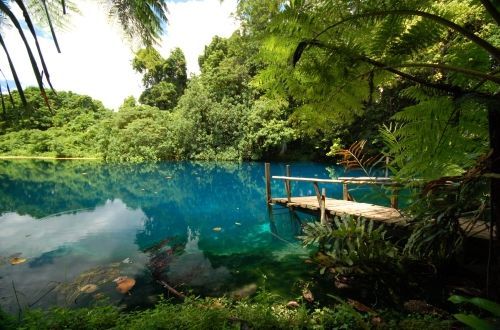 Champagne Beach
Easily Vanuatu's most photographed beach – a pleasant, scenic 1 hour drive from town, spend a relaxing day on this lovely beach. Swim, snorkel, sunbathe and take a stroll along the finest white sandy shore in Vanuatu. Bring a picnic lunch or relax at the restaurant of nearby Lonnoc Beach Resort.
Make sure to stop off at the lookout down to Champagne Bay to capture the picturesque beach with its crystal clear turquoise water and fine white sand.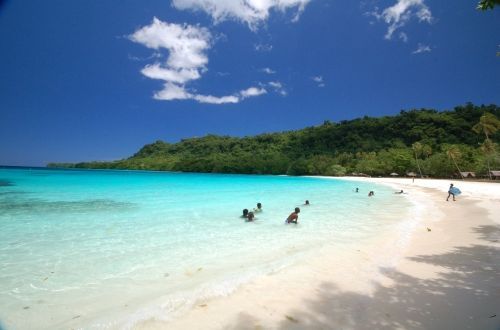 Millennium Cave
Meeting your guides at Nabel Village you will walk 30 minutes to Yuwadef Village, where a briefing session on the cave tour will commence. A further 2 hour walk will conclude with a symbolic face painting to safe guard you through the cave. Bamboo bridges aid the crossing of creeks and cascades before descending down to this massive 400m long cave, stretching 20m across and 50m high.
Once through the cave, your river adventure begins, scramble over rocks and boulders, and then navigate a waterfall before enjoying a lazy float down-stream. (Life jackets available)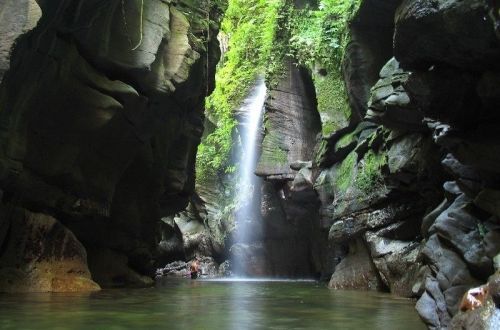 Kole Village Bush Walk and Bat Cave
Located within the Loru Conservation area, bush walking and bird watching are popular visitor activities. The walk begins from the Kole Village, through plantation into untamed tropical rainforest. Your guide will explain various uses for vines, creepers, trees, shrubs and weeds. Loru has a bat cave and is an important refuge for coconut-crabs.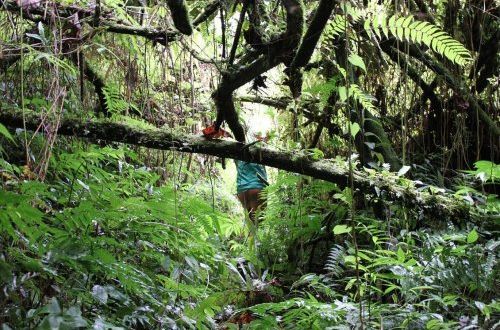 WWII Sites
Visit the Million Dollar Point where millions of dollars worth of equipment and war machinery was dumped at the end of the Second World War. Don't miss the chance to snorkel around and witness the enormity of the dump site. Jeeps, guns, metal scraps are literally scattered everywhere, with the years passed Coral Gardens have taken hold of the site, providing a spectacular sight.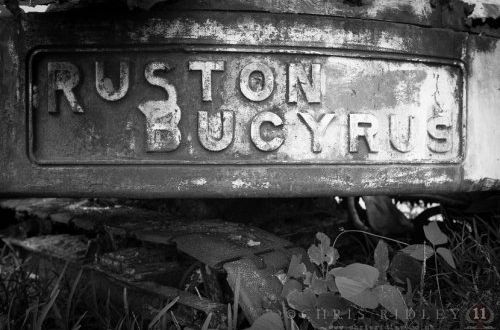 Vilvil Custom Village
Immerse yourself in the custom and traditions of Ni-Vanuatu people. A welcome kava ceremony is celebrated in honour of your visit. You are shown weaving, dancing and singing.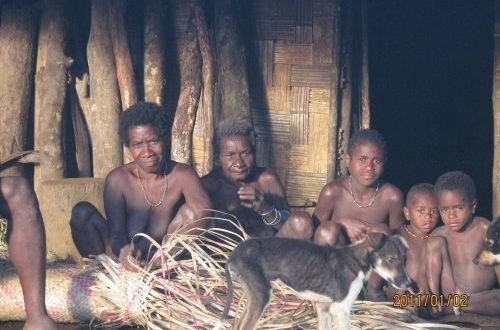 River Trail Canoeing
A guided nature walk through lush tropical bush, followed by canoeing up river in 3-man canoes. Watch fish swimming through crystal clear water. The only interruption to this quiet and tranquil boat ride is the calls of native birds.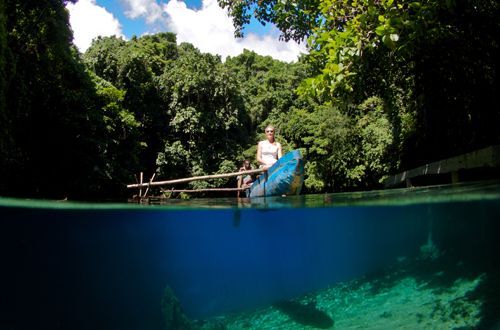 Specialised Tours
The Espiritu Hotel offers a "self-drive tour" where you can choose to hire a vehicle from our very own on-site car rental, which includes a guide for full or half day tours. You will have all the resources to help you decide on what you want to see and do for the day or for the duration of your stay. Whether you want to see all the popular tourist highlights or venture further inland to discover the island for yourself, with over 15 years of experience, your guide will have be able to make it happen.
Special tours can be arranged at the reception desk in the lobby.
Flights to the outer islands can also be organised at Air Vanuatu offices which is located on our doorstep.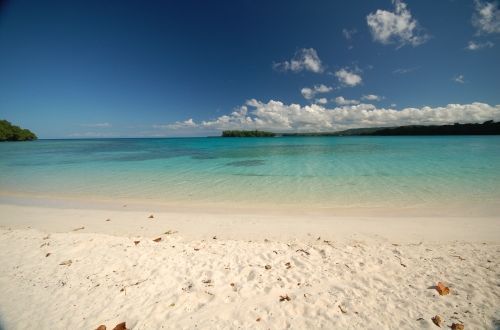 Get wet!
For those seeking fun and adventure, there is never a dull moment in Santo. Doesn't matter if you are on a family holiday with the kids, a couples retreat, lone traveller or corporate businessmen; there is something to suite everybody!
Snorkelling
When it's time to cool off, join the locals for a snorkel at one of Espiritu Santo's stunning Blue Holes, where the crystal clear, deep blue water is fed by a freshwater spring. Or pack a picnic and head to Champagne Beach, with its long stretch of golden sand. It's an idyllic spot to swim or just relax beneath a tree. Port Olry is now a popular snorkeling attraction with a great combination of white sandy beaches and healthy marine life, thanks to the fishing ban by the villagers.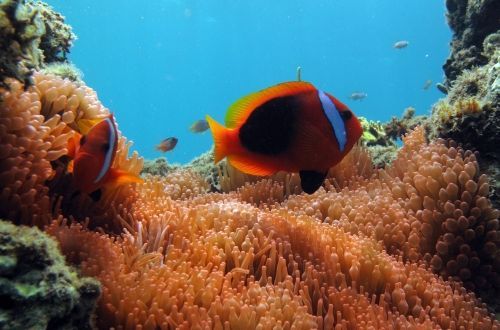 Diving
The Diving in Espiritu Santo is world renowned for the SS President Coolidge, as it is the Worlds largest intact wreck and considered by some to be the best. The Coolidge caters for all experience levels, as the wreck itself lies on a gravel bed that gradually slopes from 20 to 72 metres.
In addition to the wreck dives Santo also has numerous other dive sites displaying some of nautres best kept secrets!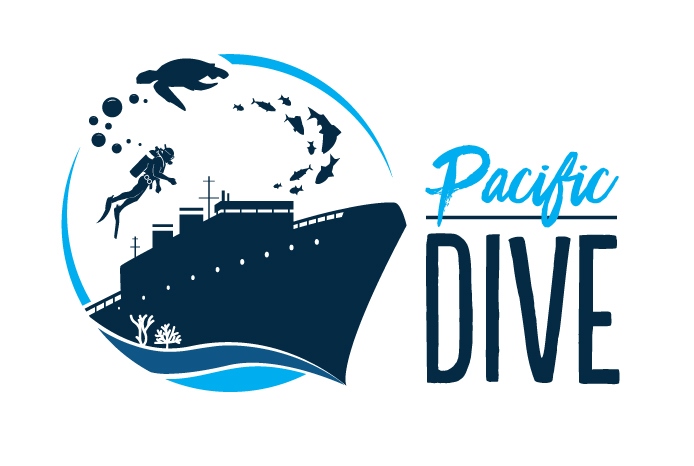 Opened in early 2017, Pacific Dive has quickly become the most well-known and trusted Scuba Diving Shop in Luganville.
What started out as a hobby has now become our passion and we're delighted to share it with you. We're proud to have produced lots of happy customers and look forward to continuing our work for years to come! Our love for our Scuba Diving Shop drives who we are and what we do. Every. Single. Day.
Visit www.pacificdive.net for more information.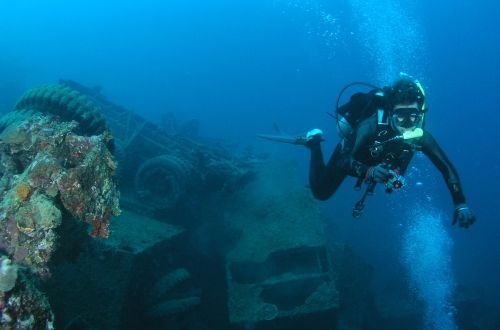 Fishing
The fishing in Vanuatu is relatively untouched, let alone the isolated Northern Province! Santo has access to some of the best fishing in the South Pacific, with only a handful of large operators in the Northern waters; there is still plenty of fish in the sea for anyone looking to catch the fish of a lifetime!
Vanuatu's warm currents plays host to a variety of species ranging from Blue, Black and Striped Marlin, Mahi Mahi, Wahoo, Dogtooth and a host of other reef species such as Giant Trevally, Bluefin Trevally, Red Bass, Job Fish and Coral Trout.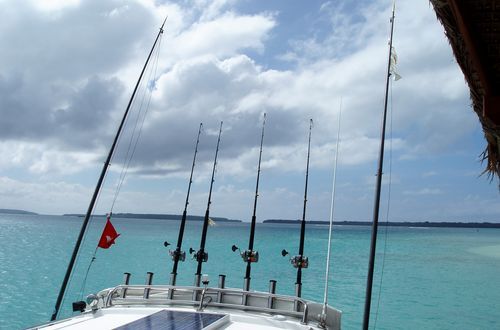 Horse Riding
Welcome to "The Ranch"
Where you can indulge your "cowboy spirit".
"The Ranch" is situated at Lope Lope Adventure Lodge on the beautiful east coast of Espiritu Santo, approximately 10 minutes drive from the town of Luganville.
Trail Ride
Santo is still very much in its natural state and what better way to experience the pristine beauty that abounds on this island than by horseback. The ride starts on the property from the Creek Trail through the Tropical Rain Forest, crossing the flowing freshwater river onto the pristine white sand beach. You will pass through a typical Melanesian style village and get up close and personal with the native culture. Or you can take a refreshing swim in the beautiful freshwater creek or swim with your horse in the aqua blue waters off Lope Lope Beach.
Trails range from 1 to 2 hours or can be customized to suit guests requirements.
Minimum age required - 6 years and upwards.
• No experience necessary
• Helmets provided
• Pick up /drop of from your place of accommodation
• Open 7 days a week
• Pony rides for the children
Owner Megan Lockyer
Phone 7774700
Email [email protected]
W - www.splashextreme.com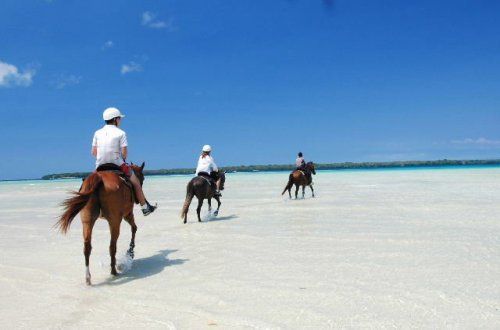 Golf
Santo Golf Club & Clubhouse is situated 15 minutes drive from Luganville, the course is set out along a strip looking out onto Palikulo Bay, as you progress through the course the scenery gets even better on the 6th and 7th holes, standing on the top of the hill overlooking the entire bay and the surrounding islands.
The course is well maintained though the clubhouse is only opened on Sundays, guests are welcomed to play on the course throughout the week.